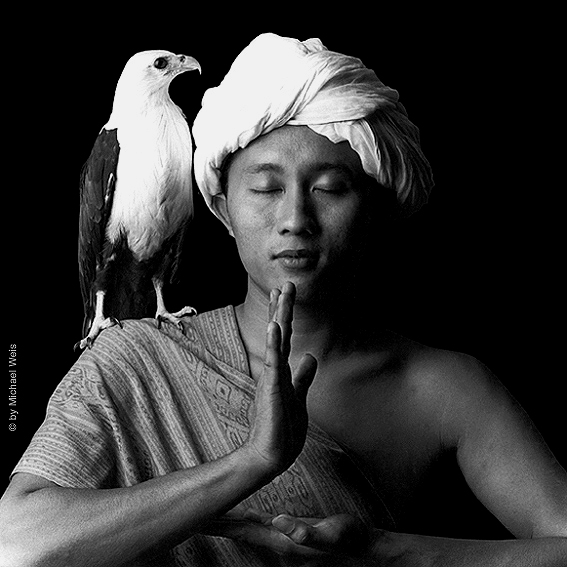 "PUTU-and-LADY" (Bali, 1989) Info
Putu Gede Siddhartha lives on Bali, where I did this portrait of him and Lady with my old Hasselblad camera in 1989. Years were passing by and certain people loved the two meditating Balinese so much. In 2004 Putu agreed to publish large format artprints of him and Lady. Beyond the precious artprints the image is available on postcard as well. Thank you and thank you to Lady for her kindness and patience during the shooting. May all viewers enjoy their individual inspirations and pleasures.
Namasté and love to you!
M.W.